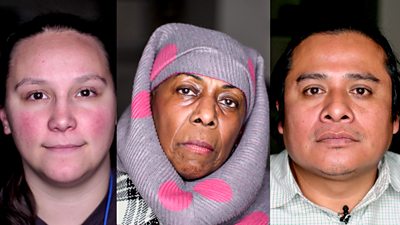 An American psychologist who specialises in conflict resolution around the world is now turning her attention to race in the US. We went along to one of Dr Paula Green's sessions in Massachusetts to find out what this means.
This video is part of Crossing Divides, a BBC season bringing people together in a fragmented world.
For more stories go to bbc.com/crossingdivides.
Video by Hannah Long-Higgins and Chelsea Bailey.